Muaythai Australia NSW is organizing the MTA State Championships, for November 9th and here, at SRG Thai Boxing Gym.
This is a Tournament style event, according to the MTA/IFMA rules and regulations. The event will consist of 2 categories, B and C Class fighters in which is determined by their experience level (number of fights), and all competitors will be matched in accordance to their weight division and experience level.
To participate in the State Championships, you must be a part of MTA Registered Academy. Unfortunately there are no exceptions when it comes this matter, as MTA is doing an amazing job promoting our sport and if you would like to participate, you need to be involved with one of the registered gyms. If your gym is not registered, it's very easy and your instructor simply needs to be in contact with the guys from the MTA board to join in.
This event will also serve as a qualify to the MTA Nationals (Oceania + Australia) that will be held at the Gold Coast on January 25th – 26th – 27th.
What is a B and C class Muay Thai Amateur Fighter:
B Class: 6 + fights experience (not including development days), 3 x 3 Minute Rounds
C Class: 0 – 5 fights experience (not including development days), 3 x 2 Minute Rounds
The event is open to Adults from 18 – 40 years. All bouts are matched after the first weigh in. You are then required to weigh in on each day you are competing. If you fail to make weight, at any time, you are disqualified.
ALL COMPETITORS MUST BE REGISTERED AND CLEARED WITH THE COMBAT SPORTS AUTHORITY OF NSW.
Register now on the following link: http://www.muaythaiaustralia.com.au/events/22652/
REMEMBER: Eligibility – MTA State Championships are open to members of MTA registered Clubs only. If you wish to enter, you must join an MTA club or get your club to join the MTA.
THE MTA STATE CHAMPIONSHIPS IS PROUDLY BROUGHT TO YOU BY YOKKAO BOXING. Find all Yokkao Boxing training equipment available at www.muaythaistore.com.au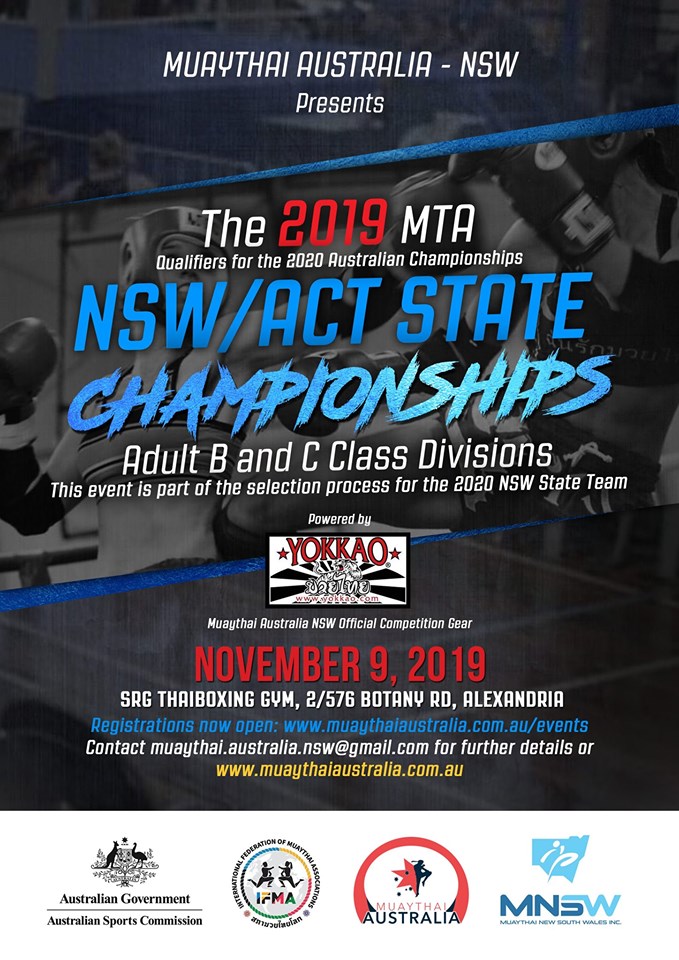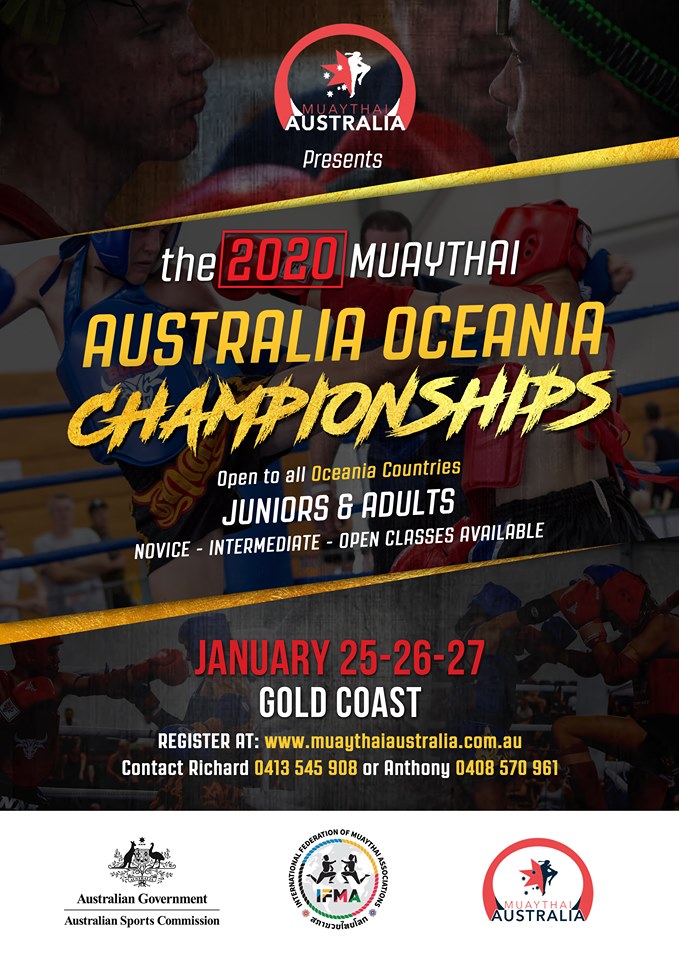 onals,