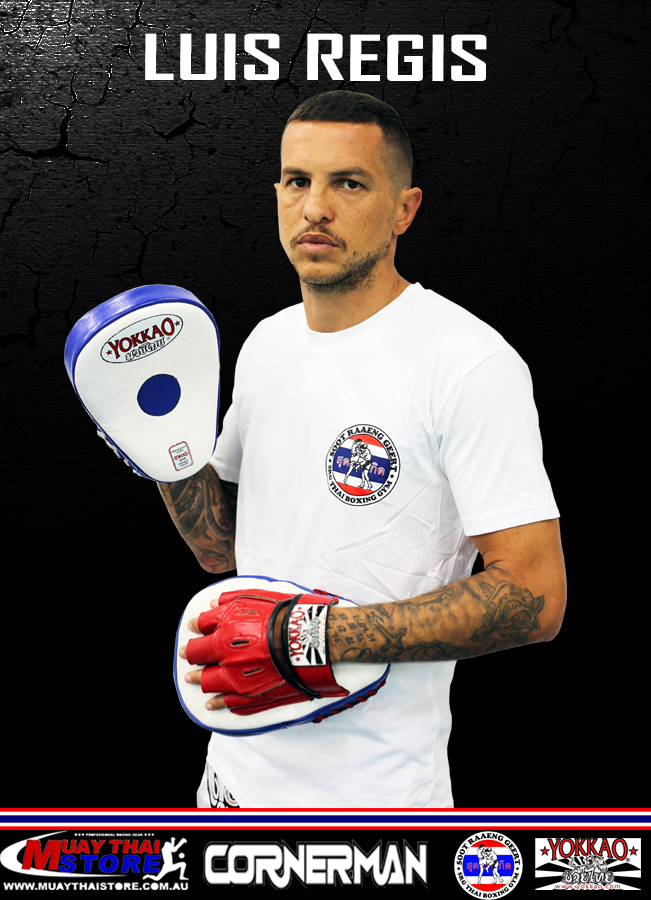 Luis Regis
Fighting name: Luis Soot Raaeng Geert
Fight Record: – 30 Fights 23W 7L 14KO
Luis Henrique Regis, aka Luis "MACACO" Regis is the Founder and main fighter of SRG Thai Boxing Gym. He holds multiple Muay Thai titles such as
World Champion –World Fight Organisation
Commonwealth Champion – IKBC
Australian Champion – WMC
East Coast Champion – IKBC
NSW Champion – WMC
Real Hero Aus Vs Thai Champion (Australian Team Captain)
Luis loves to teach as much he loves to fight. He believes that everyone can get to love Muay Thai, get to have good technique, and that step by step anybody can reach their goals. Luis specialises in the details of every technique always looking to the perfect technique to strike.
Luis continuously travels to Thailand to improve his skills and learn more about this beautiful martial art, and now having all the Thai Trainers at SRG Thai Boxing Gym, he is ready to take you to the next level!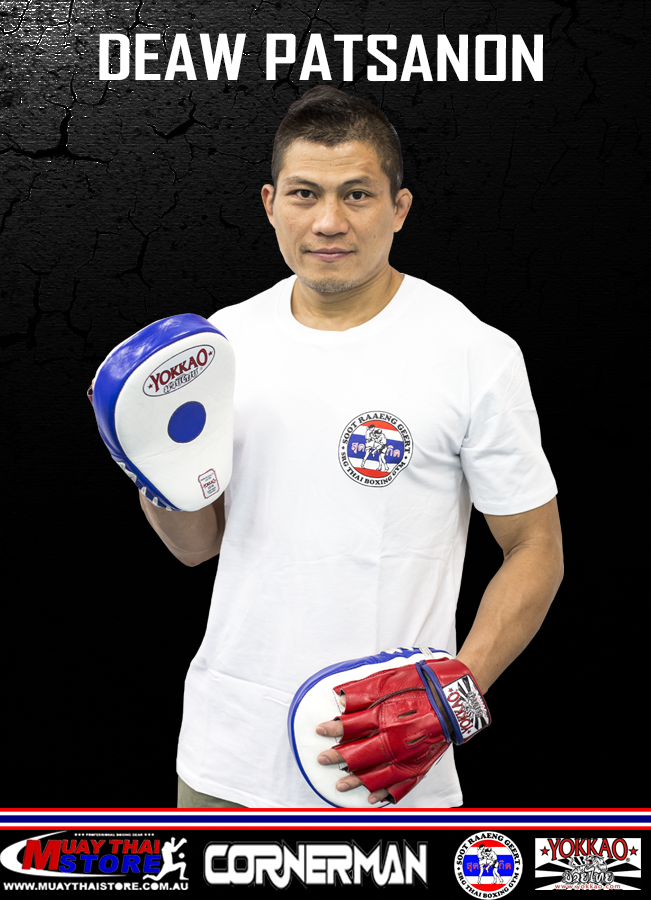 Deaw Patsanon
Fighting name: Deaw Soot Raaeng Geert
Fight Record: – 87 Fights 69W 16L 2D
Achievements fighting: IPCC Muay Thai Champion in Brazil
Achievements as trainer: Started as a Muay Thai Trainer in early 2002 and has ever since been renowned as one of the best in the field. Trainer of one of the Best Nak Muays that ever came out of Thailand, Kem Sitsongpeenong.
Deaw has travelled all around the World and is fluent in English. A favourite of most for Private classes, Deaw has visitors coming from all 4 corners of the globe to train with him.
He has worked in some of the best Gym's around the World, and below are a few of them.
Thailad: Sitsongpeenong Muay Thai Camp (Bangkok), Tuff Camp, Kem Muay Thai Gym
Singapore: Fightworks Asia Muay Thai Gym
UK: Scorpion Muay Thai.
Hongkong: Hanuman Thai Boxing and Fitness Centre.
Germany: Muay Thai School Frankfurt.
Malaysia: Combat Sports & Fitness.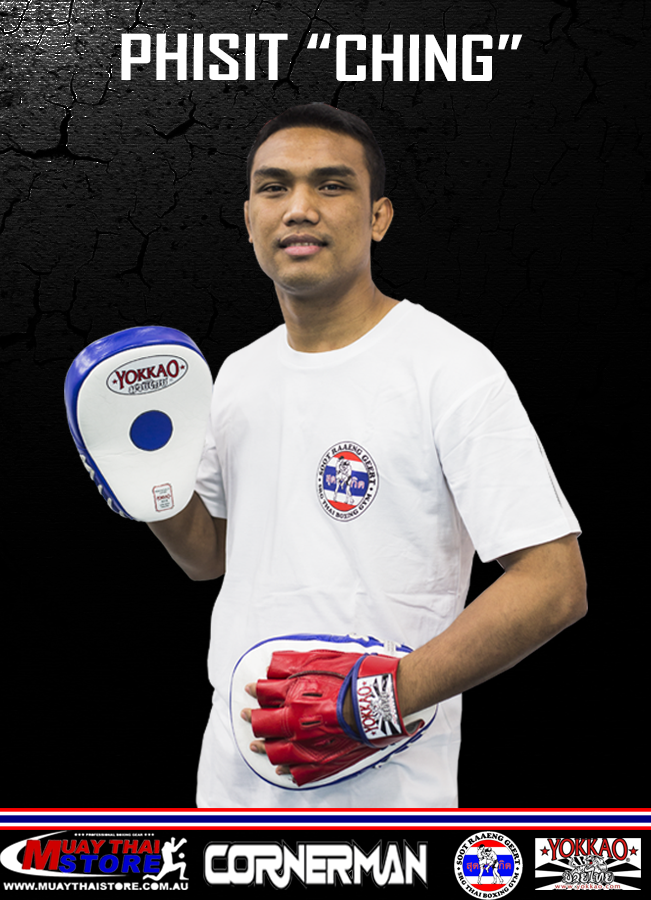 Phisit Suksawang
Fighting name: Ching Soot Raaeng Geert
Fight Record: – 148Fights 88W 58L 2D
Age: 24
Weight: 67kg – 70kg
Fought at Lumpinee Stadium Rajadamnern Stadium, Chanel 3 and Max Muaythai stadiums in Thailand.
Now studying bachelor degree of Muay Thai at Muban Chombueng Rajabhat University Ratchburi
Favourite techniques: Elbow and Leg Kick.
Ching is fluent in English and is a favourite for private classes. If you guys are looking for someone that has attention to small details and can take you to the next level, book your privates with him.
Sign up for a free session
Come and experience your first training session for free! Enter your details and one of our friendly staff will contact you back soon to arrange a time.